Interactive Visualizations:
For teaching, research, and dissemination
Scott Hale, Josh Melville,
Kunika Kono, Helen Margetts,
Monica Bulger, Mark Graham


Motivation
Lots of data (esp. geospatial, network)

More tools emerging for these

Images loose depth, complexity of data
Lack of elegant, easy-to-use tools for creating interactive visualizations
Followers of @oiioxford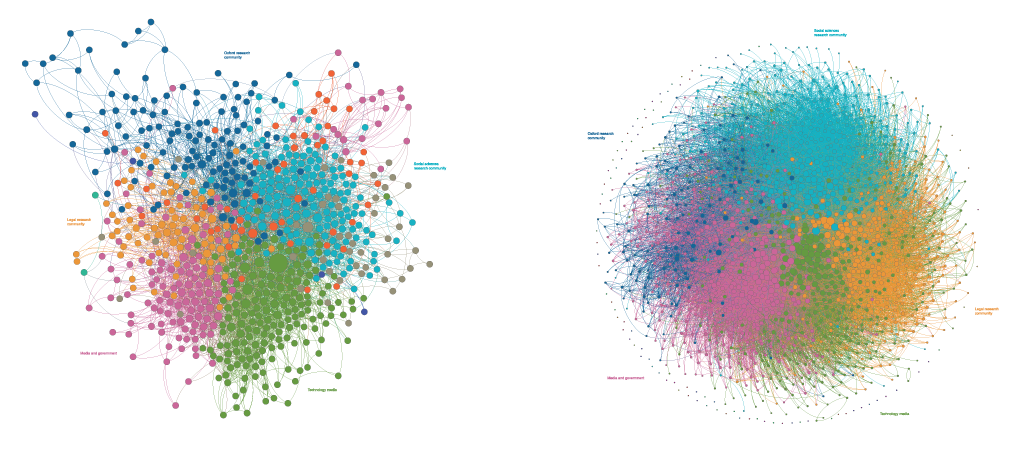 Literacy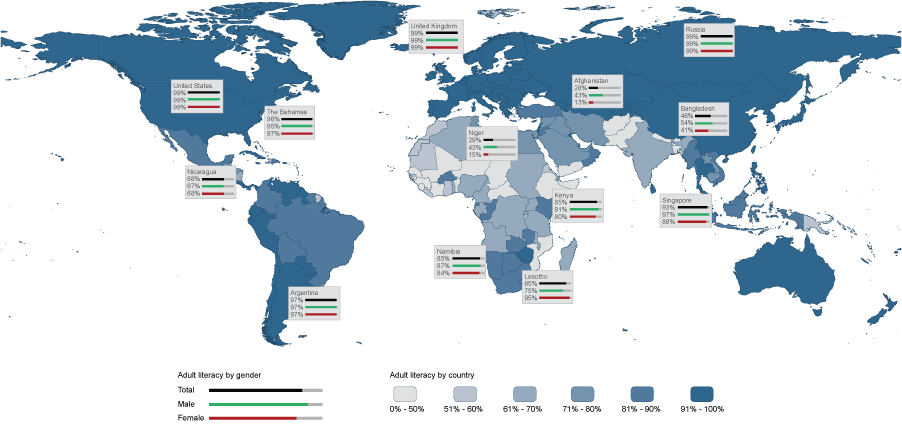 Existing libraries, tools
Google Charts, Maps
Sigma.js, D3.js
Miso
Raphaël, Dojo Toolkit
oCanvas
Processing
Current parameters
Native HTML5 visualizations

CSS, HTML, SVG, Canvas (not Java, Flash, etc.)

Standalone/Offline

Can work in ebooks
Can work on tablets once downloaded even if disconnected

Network and geospatial data
Most importantly
Easy to use
Online interfaces to move from datafile to visualization
Why interactive?
Multidimensionality of data (esp. 'Big Data')
Encourage user/reader exploration
Find specific values without returning to source data
What types of visualizations?
Network diagrams
World choropleth maps
Spatial treemaps
Live demo coming very soon
Live demo coming very soon
Spatial treemaps: Wikipedia articles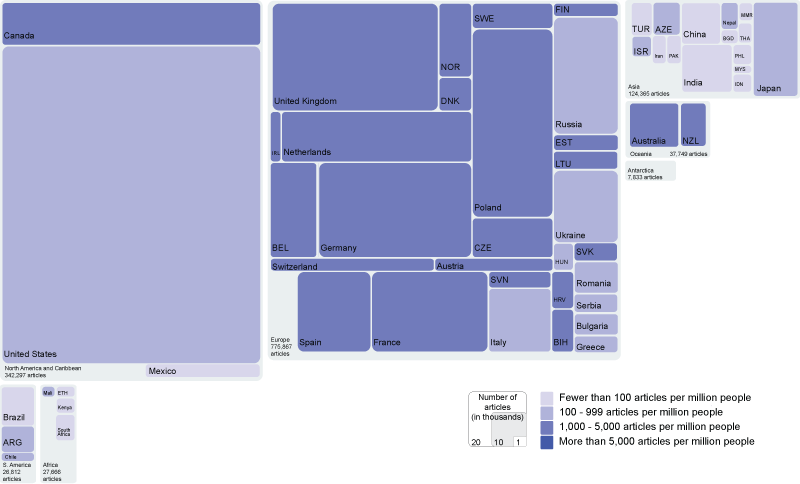 Project roadmap
June:

Survey existing libraries, tools
Release intial mockups
Solitict requirements, feedback

July:

Mockups iterated with new features
Code cleaned, extensive browser testing

August/September:

Development of online hosted wizards
Iterative progression with user feedback
Final releases, sustainability plans
Next steps and You
Feedback, needed features

Sign up for our mailing list; subscribe to our RSS feed

Chance to win prizes!
Interactive Visualizations:
For teaching, research, and dissemination
Scott Hale, Josh Melville,
Kunika Kono, Helen Margetts,
Monica Bulger, Mark Graham